For my 24th B-Day, I went shopping for a cute and comfortable outfit to wear at night. I was at Ross and well...I found just what I needed and more lol. I bought a few pairs of shoes...more than I probably needed to buy in one day, but hey...it was my b-day and why not? I bought two different pairs of booties both by Dollhouse, some absolutely amazing and can I say extremely sexy Red Heels by Jessica Simpson! Omg these shoes are to die for. They are just amazing and super comforatble!! I was amazed at how comfortable they were by the height of the heel and how thin the heel was (I'm used to chunkier heels for support). I also purchased some brown heels because they were just cheap! $13 dollars for those babies and I said...why not! I also purchased some black flats with some zipper flaps at the front and those are super cute and comfortable. I'm actually wearing them right now and I love them!! Super trendy and stylish and will add an extra Ooomph to any casual outfit.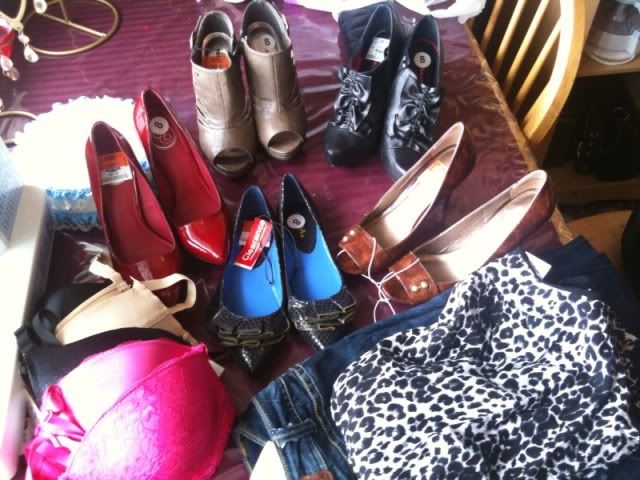 I also purchased my littel black and white leopard print romper at Ross for only $7.99! I found it in the juniors section...and though I may not be a Jr anymore I made it work! I dont care if it's not meant for someone my age...if it fits, I make it work and that's that. I also bought a pair of Paris Blues torn jeans and are so cute (I'm wearing them now) and super comfortable and have a really nice fit. I'll post them up after I post my OOTD today.
So for my outfit, as I mentioned above, I wore a black and white leopard print romper and I added my favorite red belt to the waist and paired that up with my sexy JS heels. I threw on a military jacket I purchased at the goodwill for 5 dollars! Yes that's right, that cute military jacket at the goodwill for 5 dollars! Ain't no shame in my game. That jacket is so cute and can turn up any outfit. I wore this jacket througout the night but once it got hot (after an unknown number of tequila shots) I took it off. The first picture is us arriving at the club so my hair was still up and once we got inside I let me hair hang loose! lol.
Here are a few pictures of my memorable 24th b-day! It will defintely be a night I'll never forget! and It was defintely more memorable than my 21st that's for sure!!
My Bestie Liz aka Chubbs, B-Day Girl, and my Bestie from Jr. High Mayra (yup same name lol)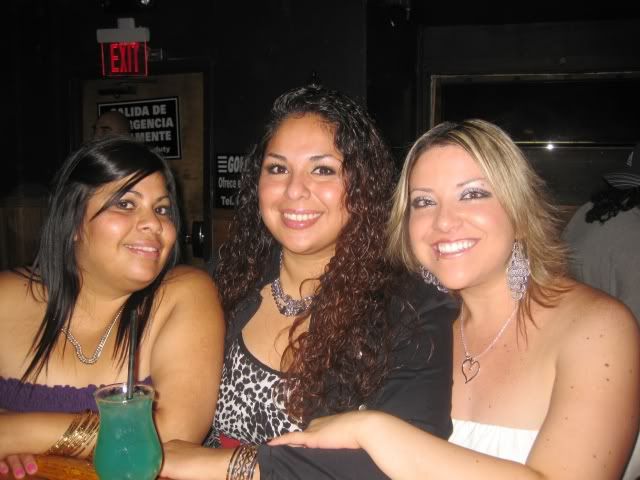 Chubby, Mayra, and Myself after a few drinks!
Random Pictures are always the best!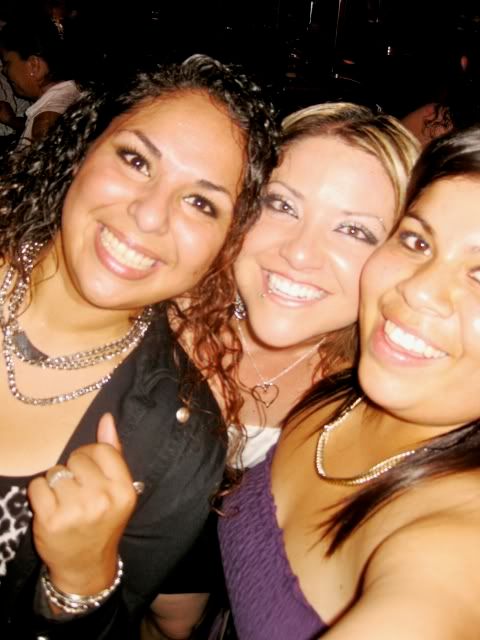 Me & My Partner in Crime <3 her
Apparently us being too sexy has disturbed the peace!! lol Cops had to roll out and check some fools who just dont know how to act around fly mamacitas! But you know we had to capture the moment!!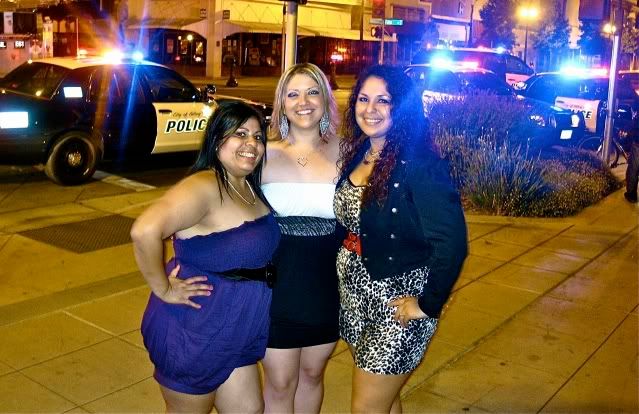 Tell Me Chubbs isn't one sexy gordita =)
Chubby didnt know what to wear this night. She swore the romper shorts were too basic and "beach" like and wouldn't work for the club and I said girl PLEASE! and so I helped her glam it up a bit but adding a belt to her waist and heels to match the belt. Now Chubby's a little shorty, she's only 5'1 or 5'2 and for those of you who may think a belt will only make you look shorter, think again cuz I think Liz is one hot fly lil mama! lol She looks hot and sexy! And she was glowing that night. Goes to show that if you dress sexy, you'll feel sexy (And there's a fine line between sexy and slutty lol).
Now, onto my outfit of the night...I have to admit, I think these pictures came out damn sexy for 5am and a night of partying, drinking, and dancing! I know I look tired in them, but I like the essence I captured in the pictures, anyways...that's just me lol. Here's my mini photoshoot. Now I need to come up with way's to change up my backround lol.
One of my favorites:
Yup, you can tell I'm ready to crash out lol
That tan in a can really made miracles here! I love my legs now lol